Search jobs [+]
SAP SD/OTC Senior Manager
Multiple Locations
Overview:
A career within SAP Consulting services, will provide you with the opportunity to help our clients maximize the value of their SAP investment with offerings that address sales, finance, supply chain, engineering, and human capital.
We provide comprehensive consulting, system integration and implementation services across multiple SAP applications, products and technologies. Simply put, we focus on delivering business led, technology enabled change for our clients including industry specific enterprise resource planning and the latest in mobile, analytics and cloud solutions.
The PwC Professional
What does it take?
The PwC Professional gives us a single set of expectations across our lines, geographies and career paths, and provides transparency on the skills we need as individuals to be successful and progress in our careers, now and in the future.
It describes the key capabilities needed in order to meet the expectations of our clients, colleagues and communities in today's changing global marketplace.
Whatever the role, level or expertise you bring to PwC, we look for people who love making a difference wherever they can.
Whole Leadership
Relationships
Business Acumen
Technical Capabilities
Global Acumen
Our Culture
Our values and behaviors define the expectations we have for working together and with clients. We all contribute to the culture of PwC. At PwC, we cultivate an environment in which our differences are embraced and our people feel comfortable bringing their whole selves to work.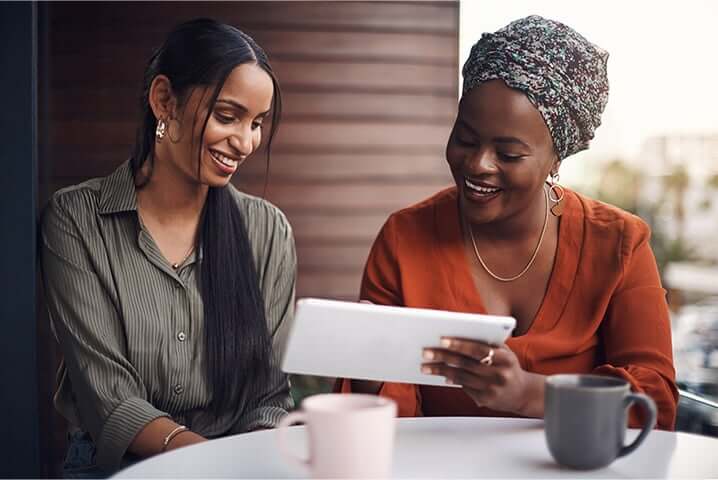 We act with integrity
We make a difference
We care
We work together
We reimagine the possible
Benefits / Rewards
Health Care

We offer comprehensive medical coverage, vision care, dental and health savings accounts.

Retirement

PwC offers a 401(k) Savings Plan and a Wealth Builder retirement plan completely funded by PwC.

Maternity/Paternity Leave

Eligible new parents receive, within the first year from birth or adoption/foster placement, 12 weeks of paid parental leave. Parents have the option to work 60% of hours, at full-time pay, for an additional four weeks immediately following paid parental leave.

Paid Time Off

The Firm recognizes 13 paid holidays and provides extended Firm holidays around the July 4 holiday and Christmas and New Year holiday. You accrue vacation time of between three weeks (15 work days) and one month (22 work days) per year, based upon staff classification and length of service with PwC.

Infinite Learning

PwC will provide you with a personalized learning experience — using on-the-job training, real-time development, smart technology and data and analytics, giving you customized access to formal and informal learning.

Be Well, Work Well

Through our increased focus on well-being, we are shifting the mindset of how we work. We will provide you with the skills and knowledge to prioritize your well-being with opportunities and resources for your physical, emotional, mental and spiritual health.
Job details
Job Title SAP SD/OTC Senior Manager
Job Category SAP Consulting
Level Senior Manager
Specialty/Competency SAP
Industry/Sector Not Applicable
Job Type Regular
Time Type Full time
Travel Requirements Up to 80%
Job ID 410792WD
Location(s) NC-Raleigh, NC-Charlotte, IL-Chicago, OH-Cincinnati, OH-Cleveland, SC-Columbia, OH-Columbus, TX-Dallas, VA-Richmond, MD-Baltimore, NY-Rochester, IL-Rosemont, CA-Sacramento, MA-Boston, MO-St. Louis, UT-Salt Lake City, TX-San Antonio, CA-San Diego, CA-San Francisco, CA-San Jose, PR-San Juan, WA-Seattle, SC-Spartanburg, NY-Albany, CT-Stamford, FL-Tampa, OH-Toledo, GA-Atlanta, OK-Tulsa, TX-Austin, DC-Washington, CO-Denver, IA-Des Moines, MI-Detroit, NY-Buffalo, NJ-Florham Park, TX-Fort Worth, NC-Greensboro, FL-Hallandale Beach/Miami, CT-Hartford, TX-Houston, IN-Indianapolis, MI-Grand Rapids, CA-Irvine, FL-Jacksonville, MO-Kansas City, NV-Las Vegas, AR-Little Rock, CA-Los Angeles, KY-Louisville, AL-Birmingham, US-Remote, AR-Fayetteville, NY-Melville, WI-Milwaukee, MN-Minneapolis, VT-Montpelier, TN-Nashville, LA-New Orleans, NY-New York, OK-Oklahoma City, FL-Orlando, PA-Philadelphia, AZ-Phoenix, PA-Pittsburgh, OR-Portland
A career in our SAP Customer team, within our SAP consulting practice, will provide you with the opportunity to lead our clients in their customer transformation journey by reimagining exceptional experiences to their customers and employees while achieving their revenue growth goals without boundaries. We help our clients implement and effectively use SAP offerings to solve their business problems and fuel success in the areas of finance, supply chain, customer, human capital and engineering. Simply put, we focus on delivering business led, technology enabled change across the digital core and the latest in mobile, analytics and cloud solutions. As part of the SAP Customer team, your primary focus will be on Lead to Cash transformation for our clients - both traditional business models and enabling next generation XaaS (anything as a service) business models leveraging SAP C/4 Sales, Service and Marketing cloud; SAP CPQ; SAP Commerce; SAP Subscription Billing (BRIM); SAP Entitlement Management; and SAP S/4 Sales and Distribution solutions.
To really stand out and make us fit for the future in a constantly changing world, each and every one of us at PwC needs to be a purpose-led and values-driven leader at every level. To help us achieve this we have the PwC Professional; our global leadership development framework. It gives us a single set of expectations across our lines, geographies and career paths, and provides transparency on the skills we need as individuals to be successful and progress in our careers, now and in the future.
As a Senior Manager, you'll work as part of a team of problem solvers, helping to solve complex business issues from strategy to execution. PwC Professional skills and responsibilities for this management level include but are not limited to:
Encourage everyone to have a voice and invite opinion from all, including quieter members of the team.
Deal effectively with ambiguous and unstructured problems and situations.
Initiate open and candid coaching conversations at all levels.
Move easily between big picture thinking and managing relevant detail.
Anticipate stakeholder needs, and develop and discuss potential solutions, even before the stakeholder realises they are required.
Contribute technical knowledge in area of specialism.
Contribute to an environment where people and technology thrive together to accomplish more than they could apart.
Navigate the complexities of cross-border and/or diverse teams and engagements.
Initiate and lead open conversations with teams, clients and stakeholders to build trust.
Uphold the firm's code of ethics and business conduct.
Job Requirements and Preferences:

Basic Qualifications:

Minimum Degree Required:
Bachelor Degree

Minimum Years of Experience:
8 year(s)

Preferred Qualifications:

Preferred Knowledge/Skills:
Demonstrates thought leader-level abilities with, and/or a proven record of success directing efforts in a SAP Customer consulting capacity to:
Engaging with clients' business and IT teams to understand key business goals and translate those to a SAP Customer solution;
Defining project scope and providing project implementation estimates including time frames, quality and quantity of resources required to successfully implement project; develop project plan incorporating all project variables including risk;
Establishing measurable criteria concerning deliverability, performance, maintenance, design and costs;
Working with the client's IT organization to establish technology strategy at an application level while Managing and mentoring SAP Customer technical staff;
 Demonstrating thought leader level knowledge and understanding of SAP Customer application based solutions with demonstrated proficiency;
Demonstrating thought leader level knowledge in consulting, designing, implementing and leading significant tracks on larger project or leading medium sized consulting engagements within the SAP Customer product suite;
Demonstrating thought leader level knowledge with significant experience assisting clients in the implementation and support of SAP Customer solutions and improving business processes;
Demonstrating thought leader level knowledge and a record of success in the common issues facing clients who provide products and services within one or more of the following sectors including technology, automotive, consumer and retail, energy, industrial products or utilities;
Designing, building, testing and deploying the SAP Customer solution components required for successful integrations to SAP and non-SAP systems;
Identifying and addressing client needs: building, maintaining, and utilizing networks of client relationships and community involvement, communicating value propositions, managing resource requirements, project workflow, budgets, billing and collections, and preparing and/or coordinating complex written and verbal materials;
Supervising teams to create an atmosphere of trust, seeking diverse views to encourage improvement and innovation, and coaching staff including providing timely meaningful written and verbal feedback;
Creating and maintaining a knowledge-base of service delivery content based on reusable information and knowledge objects, as well as their cross-purposed or leveraged functionality;
Developing strategy, as well as writing, communicating, facilitating, and presenting cogently to and/or for all levels of industry audiences, clients and internal staff and management; and,
Utilizing presentation slides, practice marketing materials, change management plans and/or project plans, workshops and whitepapers, practice methodologies and tools, policies and procedures, and/or other standard business communications.
At PwC, our work model includes three ways of working: virtual, in-person, and flex (a hybrid of in-person and virtual). Visit the following link to learn more: https://pwc.to/ways-we-work.
PwC does not intend to hire experienced or entry level job seekers who will need, now or in the future, PwC sponsorship through the H-1B lottery, except as set forth within the following policy: https://pwc.to/H-1B-Lottery-Policy.
All qualified applicants will receive consideration for employment at PwC without regard to race; creed; color; religion; national origin; sex; age; disability; sexual orientation; gender identity or expression; genetic predisposition or carrier status; veteran, marital, or citizenship status; or any other status protected by law. PwC is proud to be an affirmative action and equal opportunity employer.
For positions based in San Francisco, consideration of qualified candidates with arrest and conviction records will be in a manner consistent with the San Francisco Fair Chance Ordinance.
For positions in Albany (NY), California, Colorado, Nevada, New York City, Washington State, or Westchester County (NY), please visit the following link for pay range information: https://pwc.to/payrange-v1-advisoryseniormanager
#LI-Remote
Shows the full job description for sighted users